AS SEEN IN, OR COMING SOON IN: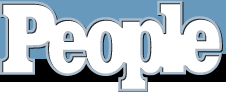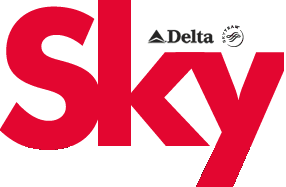 GO TO THE PHOTOGRAPHS, CLICK HERE

"NEW YORK CHANGING" THE NEW BOOK FROM
PRINCETON ARCHITECTURAL PRESS, NOVEMBER 2004
NOW IN IT'S SECOND PRINTING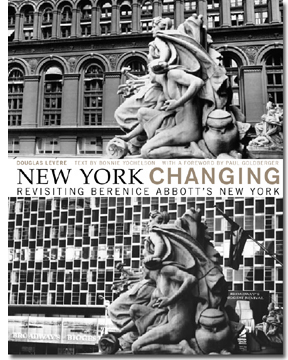 NEW YORK CHANGING
REVISITING BERENICE ABBOTT'S NEW YORK
By DOUGLAS LEVERE

with text by BONNIE YOCHELSON
forewords by PAUL GOLDBERGER
and SUSAN HENSHAW JONES

192 Pages, 170 Duotones
ISBN 1-56898-473-1 Hardcover



NEW YORK CHANGING: DOUGLAS LEVERE REVISITS BERENICE ABBOTT'S NEW YORK
New York Changing: Douglas Levere Revisits Berenice Abbott's New York presents pairs of images by contemporary photographer Douglas Levere and world-renown photographer Berenice Abbott. Abbott's iconic photographs, drawn from the Museum's permanent collection, were taken in the 1930s and first published in her landmark book, Changing New York (1939). More than six decades later, Levere used the same camera Abbott had used and returned to the same locations at the same time of day and the same time of year. Indeed, he took on the role of detective as he successfully sought to understand and replicate every aspect of Abbott's process. When seen side by side, these two remarkable bodies of work reveal much about the city and the nature of urban transformation. Perhaps more than anything else, these carefully crafted images powerfully suggest that in New York, the only constant is change.


· PRAISE FOR THE WORK
"The result is another classic."

AUTHOR, THE DEATH AND LIFE OF GREAT AMERICAN CITIES, JANE JACOBS

"Levere has paid the greatest homage imaginable to Abbott in this remarkable work."

THE NEW YORKER, PAUL GOLDBERGER

"...charming..."

THE NEW YORK TIMES, VICKY GOLDBERG

"Levere's New York Changing would seem bound to collapse under the weight of such an impressive and daunting lineage. the photographs, which are remarkable in every way, prove otherwise."

PHOTOGRAPHER, EDUCATOR, COLUMBIA UNIVERSITY, THOMAS ROMA
· ABOUT THE WORK
Berenice Abbottís "Changing New York" project in the late 1930ís created a majestic documentation of Manhattan and the surrounding boroughs. Since 1997 I have returned to the original sites, with the identical camera, an 8x10 Century Universal, at the same time of day and year.

A single photograph gives the illusion that time stops. A rephotograph lifts that illusion. In this tangling of the old and the new, the different and the same, lies the truth that Berenice Abbott understood well. All is flux; change is the only permanence. I hope that our paired works constitute a fresh invitation not only to the rephotographers of the future but to anyone interested in urban life. The future of our city depends, in great part, on understanding how past decisions have played out.
· 4 MINUTE VIDEO OF DOUGLAS LEVERE

Watch this interview with photographer and author, Douglas Levere, CLICK HERE